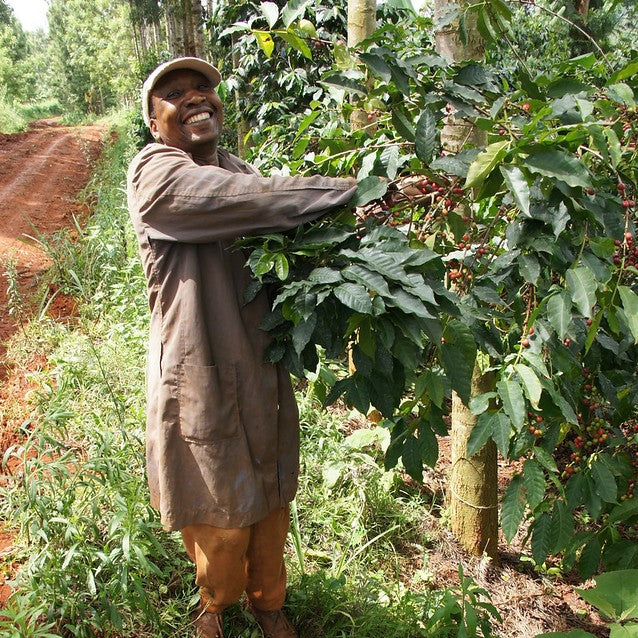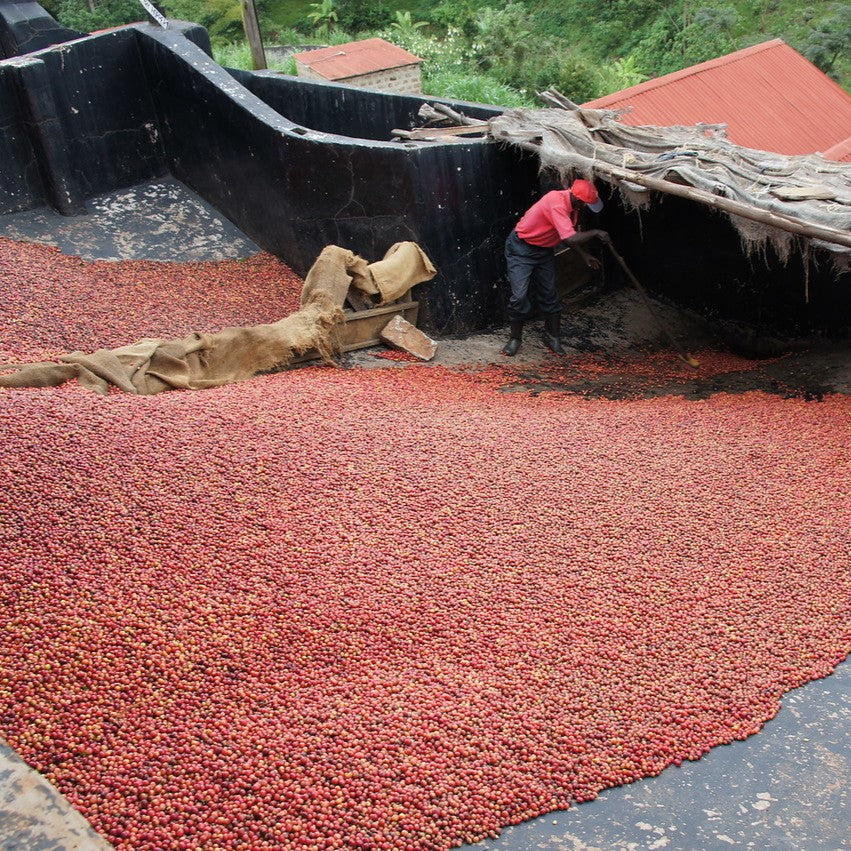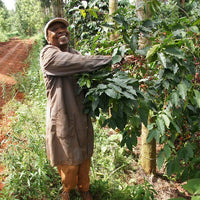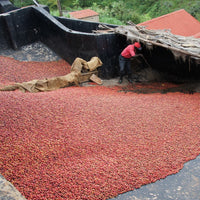 This coffee comes from the Gikirima factory in central Kenya. There are over 1000 smallholder farmers delivering to this wet mill. They are part of the Kibugu Cooperative Society who are very supportive of the farmers in the Embu region. The small farmers pick and hand-sort cherries, and upon delivery they are paid a small advance for their crop. Then, when the coffee is sold, the farmers are paid the rest with a small deduction for milling and processing costs. On average about 85% of the sales price goes back to the farmer, which helps them produce even better coffee.
The coffee is pulped, then dry fermented under shade for 18-36 hours before it is washed and then dried on raised beds for 12-20 days depending on weather conditions.
Coffees from Kenya are always a treat, and this one is juicy and incredibly delicious.
Peach, orange, lemon balm and caramel.
Region: Embu, Central Kenya
Cultivar: 90% SL34, the rest is SL28 and Ruiru 11
Altitude: 1700
Process: Washed
Cupping score: 87
#1 Clean your brewing equipment!
#2 Use a scale or something to measure with!
#3 Use a burr grinder and follow a brewing recipe for more consistent results.
______________________________________
Suggested brewing recipe:
This is a bright and intense coffee. We prefer to brew this with a brewing method that gives a higher extraction, like a drip coffee maker, or the April Brewer or Clever Dripper for manual pour over.

• 18g of medium ground coffee for 300g of 95 degree water.
• 40g bloom for 30 seconds
• First pour up to 160g
• Second pour up to 200g
• Third pour up to 250g
• Final pour up to 300g
• Target brew time 3 – 3:30 minutes

Share