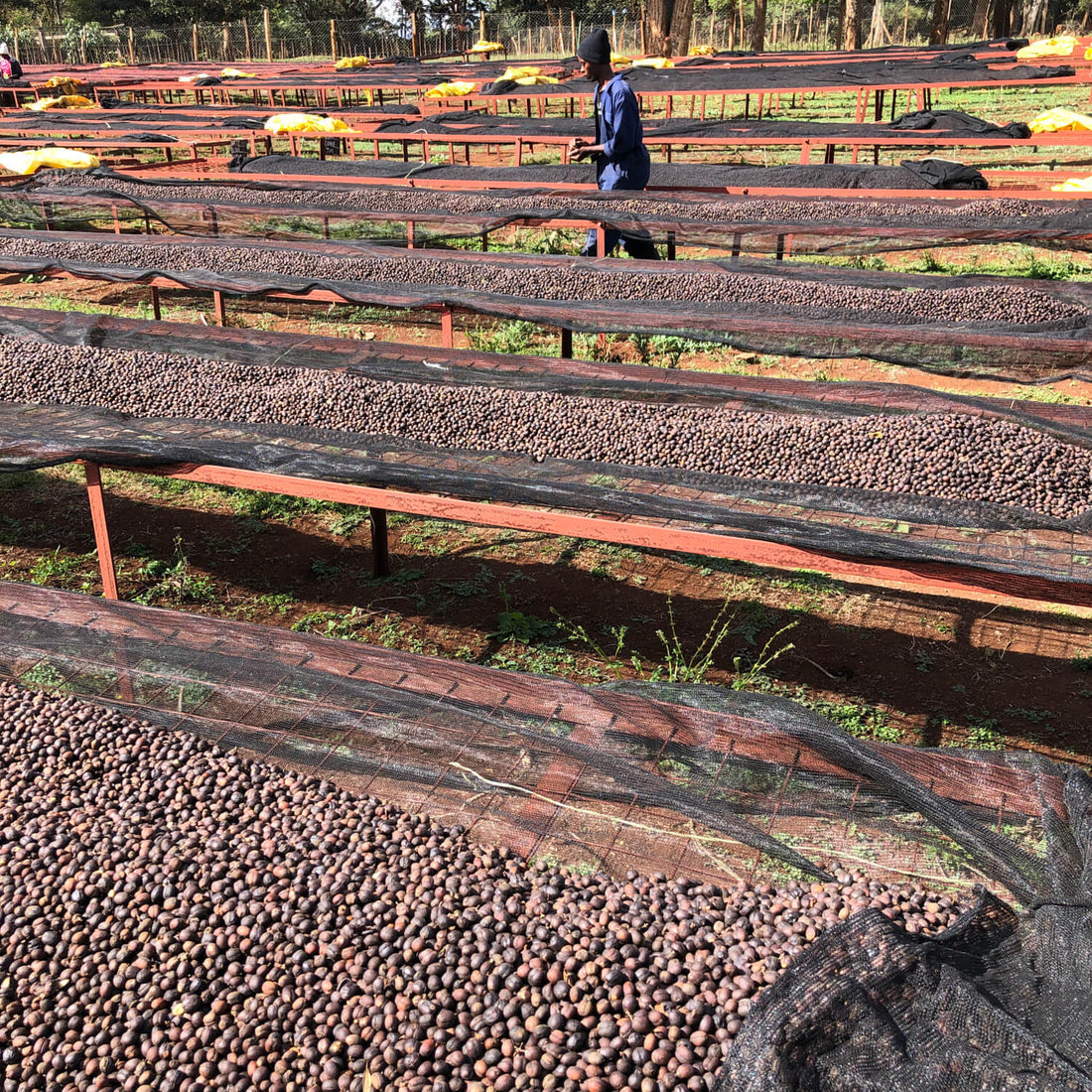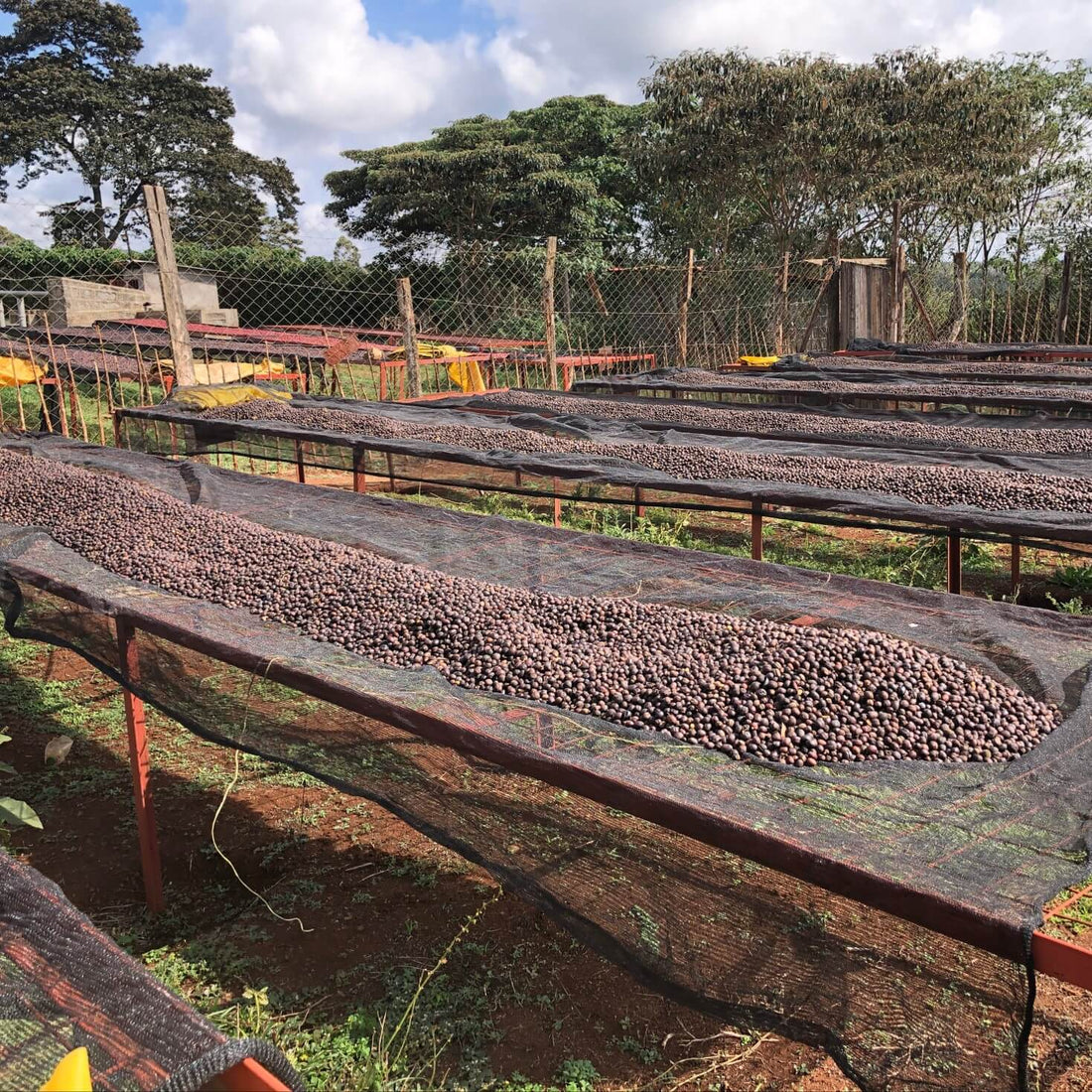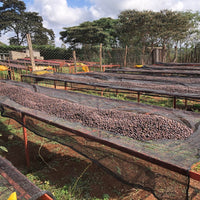 This coffee comes from the Pearless Estate in the Nyeri province of Kenya. It's a relatively large and old estate that's been producing coffee since the 1940s and some of the trees on the farm are from that period!
Fresh Kenya is always a treat when it arrives, and this coffee is no exception. The combination of volcanic soil, high altitudes, stable weather and the exceptional flavours of the varietals SL28 and SL34 make Kenyan coffee unique.
Flavours like blackurrant, rhubarb and redcurrant
Region: Nyeri, Kenya
Cultivar: SL28, SL34, Ruiri, Batian
Altitude: 1400-1600masl
Process: Washed
Cupping score: 85.5
#1 Clean your brewing equipment!
#2 Use a scale or something to measure with!
#3 Use a burr grinder and follow a brewing recipe for more consistent results.
______________________________________
Suggested brewing recipe:
This is a bright, fruity and intense coffee. Best with a V60 or other drip method.

• 18g of coarsely ground coffee for 300g of 94 degree water
• 70g bloom for 30 seconds
• First pour up to 120g
• Second pour up to 180g
• Third pour up to 240g
• Fourth pour up to 300g
Share