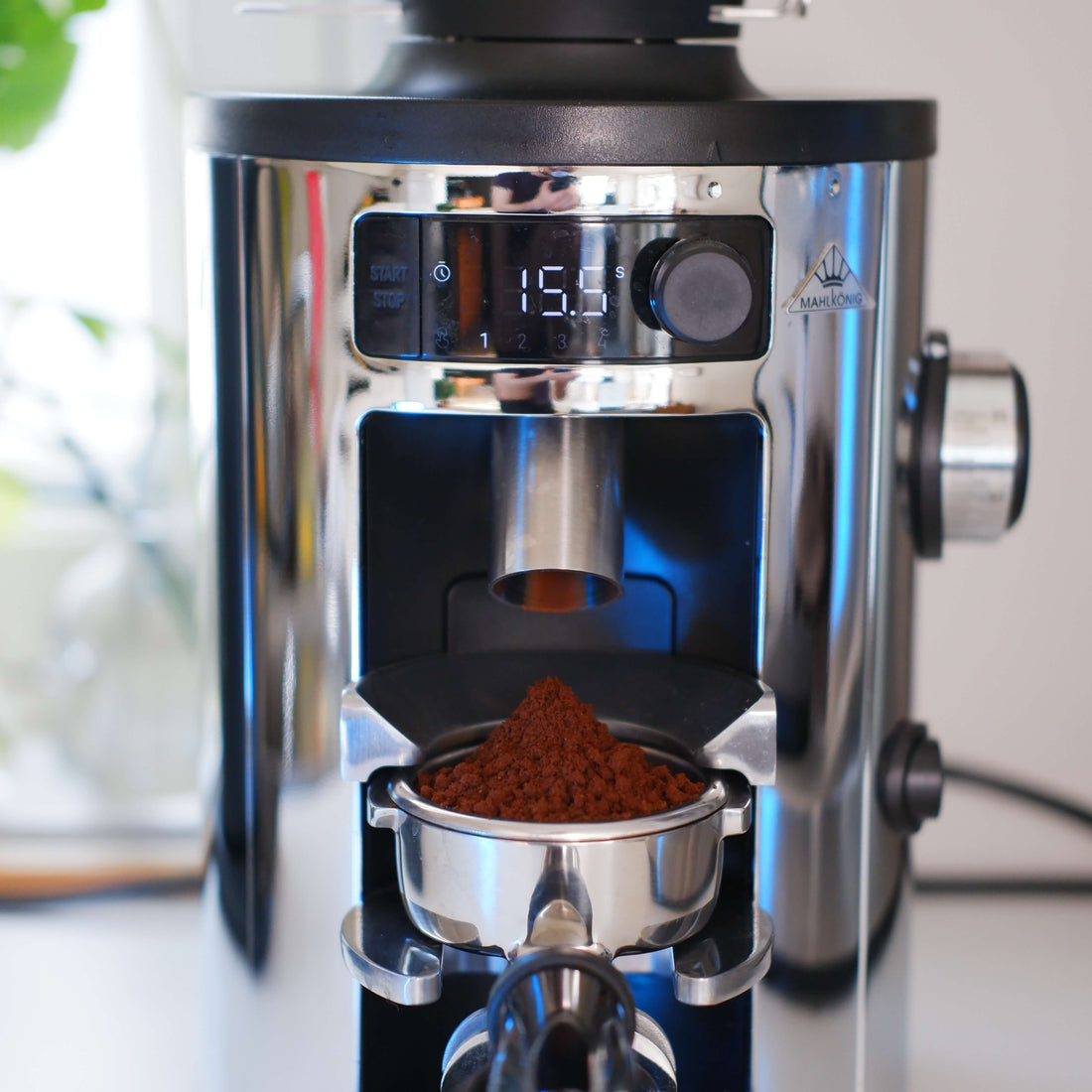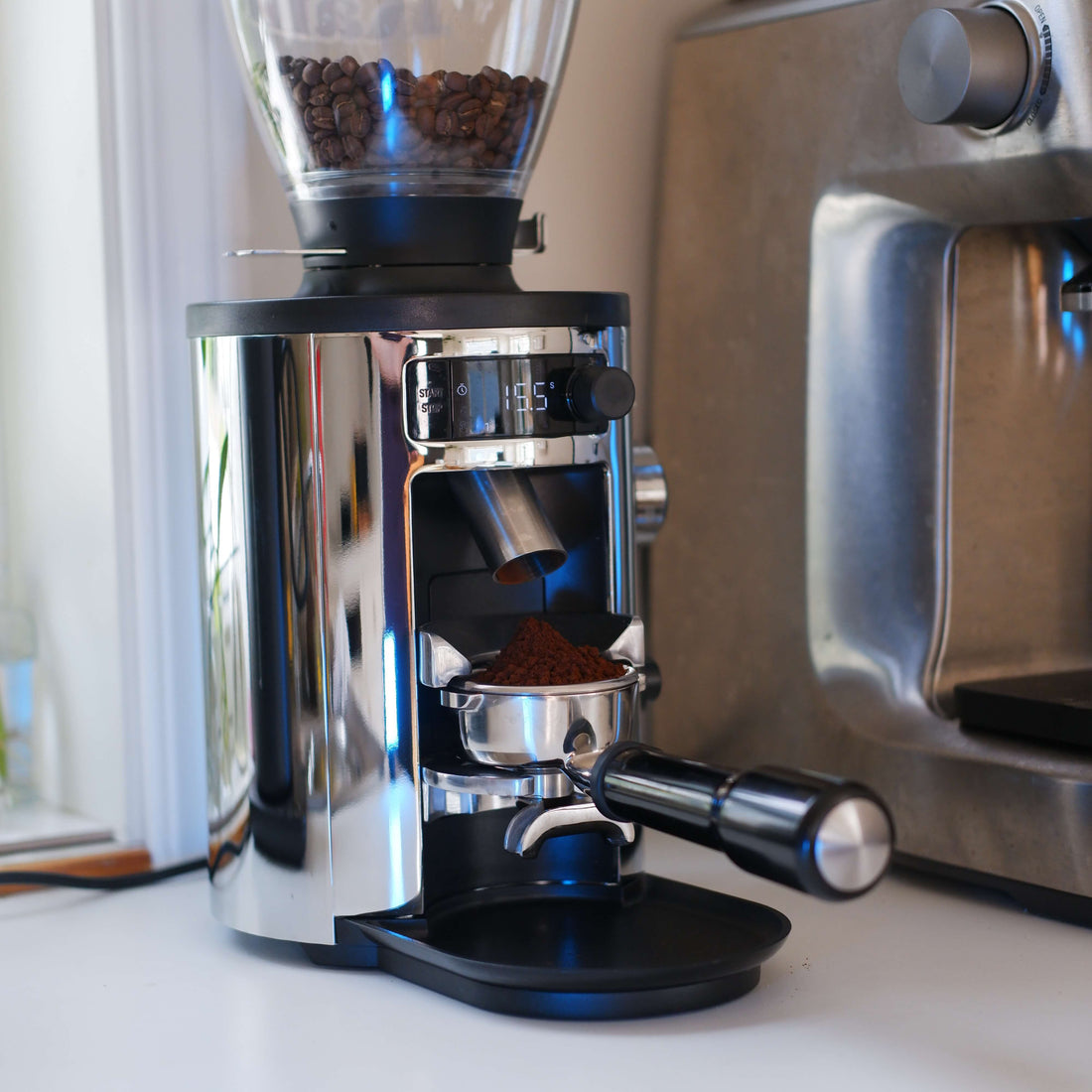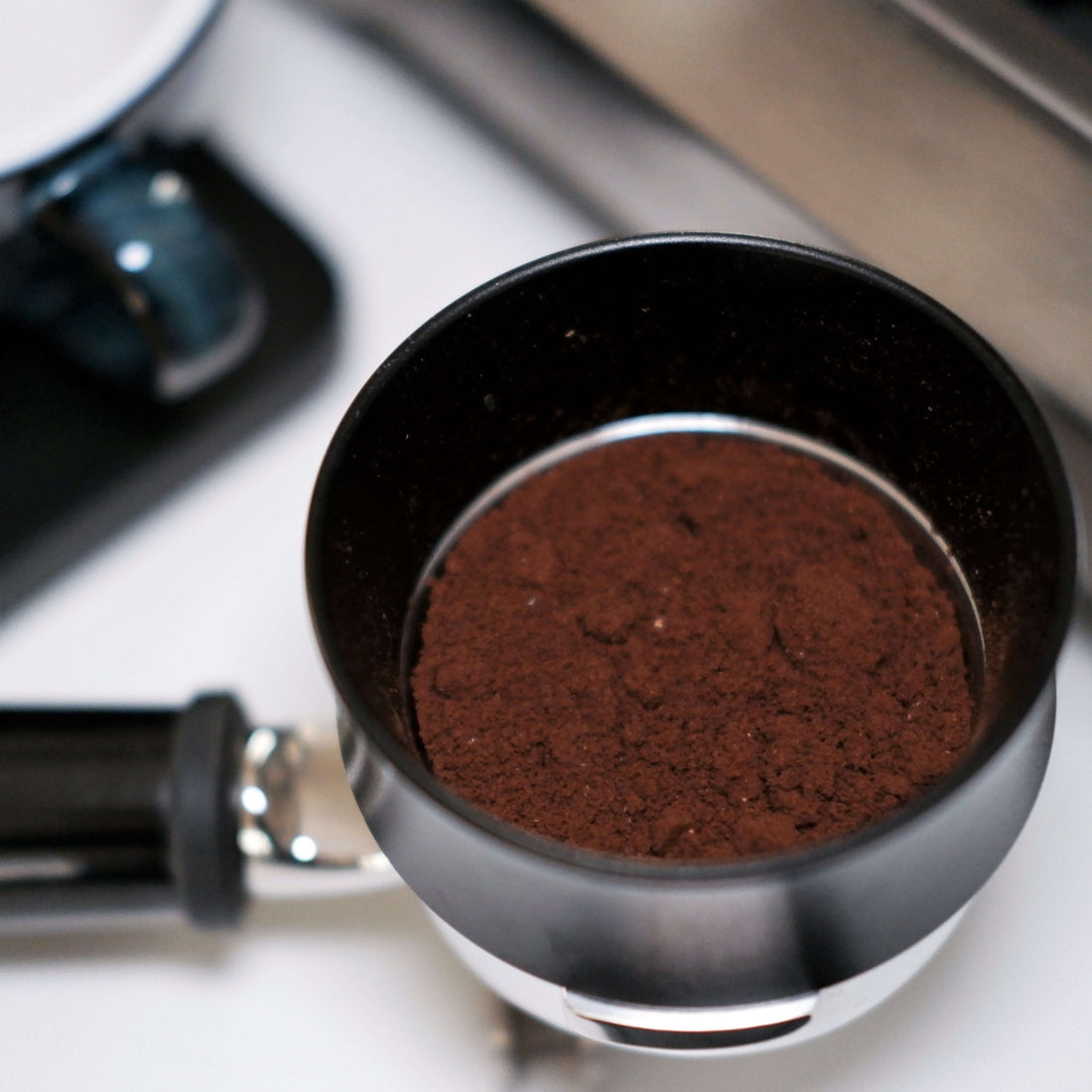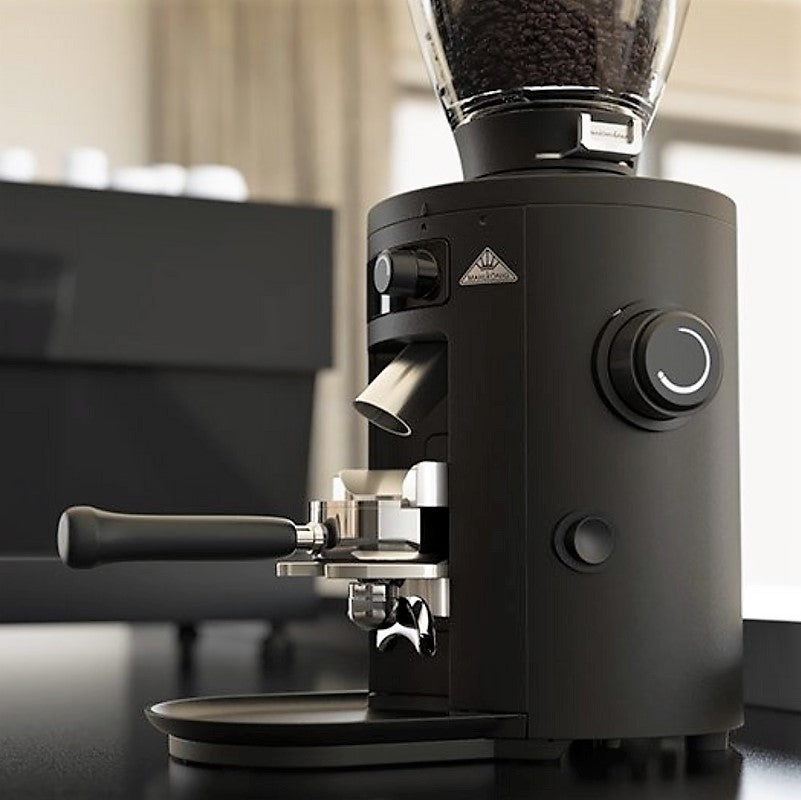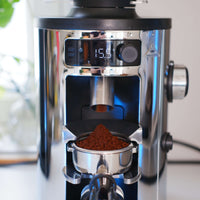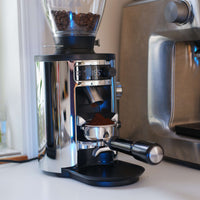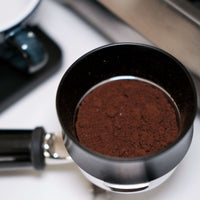 Finding a good coffee grinder is arguably more important than any other piece of coffee equipment. You can brew filter coffee in a pot or espresso on a cheap espresso machine and still get a pretty good result, as long as the grinder is able to deliver consistently. That kind of quality costs a lot of money, though, and the gap from the cheap and useless grinders to the expensive and good grinders can be quite high.
Comfortably in the mid-range we find the X54 grinder from Mahlkønig. This is their home-grinder designed to be used with such espresso machines as the La Marzocco Linea Mini. It has a stepless adjustment wheel and a wide range of grind sizes so it can also function as a regular filter grinder, and comes with attachments for both styles of grinding.
Mahlkønig is a well-known coffee grinder manufacturer responsible for the famous EK43 grinder, considered one of the best coffee grinders in the world for both espresso and filter use. So when they released this home grinder, they spared none of their knowhow in its production and created a grinder which has features and grind-quality beyond what you can expect for this price from any other company.
What to look for in a good coffee grinder:
• easy and intuitive grind size adjustment (ideally stepless)
• powerful motor that does not jam or stall during grinding
• short distance between grinding chamber and dosing chute to avoid retention
• precision stainless steel burrs for consistent grinding and long life.
The X54 home grinder can deliver on all of these features, which is why we can happily recommend it. We've tested this model both for home use and in low-volume commercial settings and it is our go-to grinder for pop-ups and events.
We do not always keep this grinder in stock, so there may be a few weeks lead-time after ordering.
Share