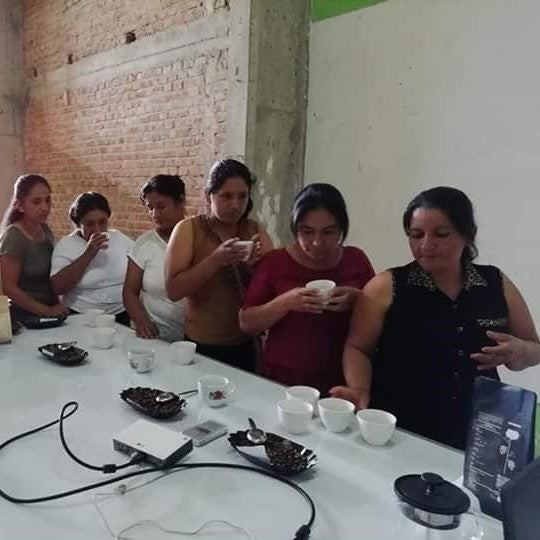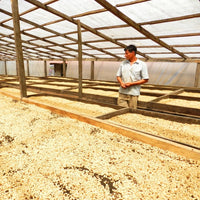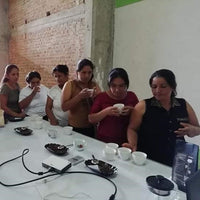 From the El Palto region of Peru, 30 women coffee farmers deliver to the Asociación de Productores Cafetaleros Juan Marco El Palto , JUMARP for short, an organisation that helps build up coffee production in the rural districts of Peru.
This project is called Mujeres which means women and is focused on helping female coffee farmers and highlighting their key role in coffee production. The help they
receive includes training in sensory skills and entrepreneurship so they can stay
competitive in a male-dominated industry. Each of the contributing farms selectively pick, process and dry the coffee on their own in-house facilities, which often include small manual depulpers and drying sheds.
Round and well-balanced, reminding us of a fruity chocolate.

Region: El Palto, Yamón District, Peru
Cultivar: Catimor, Caturra, Typica
Altitude: 1300-1800 masl
Process: Washed
Cupping score:
#1 Clean your brewing equipment!
#2 Use a scale or something to measure with!
#3 Use a burr grinder and follow a brewing recipe for more consistent results.
______________________________________
Suggested brewing recipe:
This is an allround coffee with some sweetness and good body. Should work well with most brewing methods, but we recommend a full-immersion method like the Clever Dripper or French Press

• 18g of medium ground coffee for 300g of 94 degree water
• Pour in the coffee
• Pour on all the water
• Wait 3-4 minutes
• Stirr three times
• With the Clever, place it on a carafe after stirring
Share