Sao Francisco Espresso • Brazil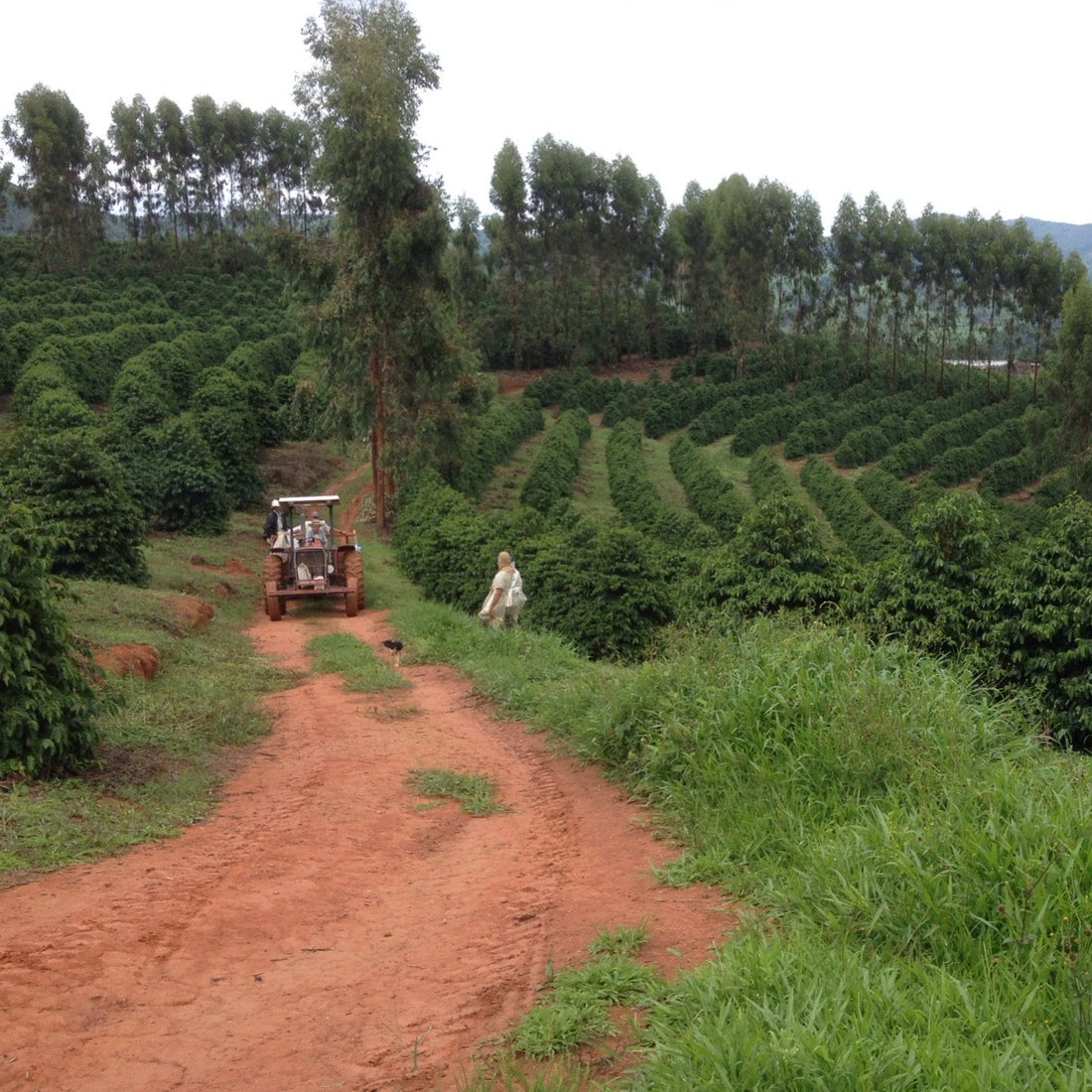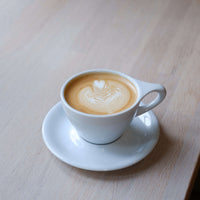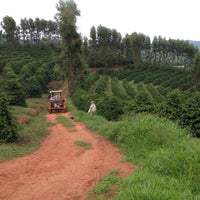 Sao Francisco Espresso • Brazil
This is our house espresso from Fazenda Sao Francisco da Bela Vista in Brazil. We're very picky when it comes to our espresso and although we wanted a good baseline Brazil that would be good with milk drinks, we didn't just want ANY Brazil. 

Fazenda Sao Francisco da Bela Vista is run by Tarcízio Aldo Zugliani and is located in the Carmo de Minas region. He has made several improvements to the farm and produces clean and high-quality coffees.
As an espresso is it deliciously sweet and syrupy and great with milk, but also good as espresso if you like good body and chocolate notes.
Flavours of chocolate, toffee and figs.
Region: Mantiqueira de Minas
Cultivar: Yellow Catuaí
Altitude: 1100
Process: Pulped Natural
Cupping score:
#1 Clean your brewing equipment!
#2 Use a scale or something to measure with!
#3 Use a burr grinder and follow a brewing recipe for more consistent results.
______________________________________
Suggested brewing recipe:
This is a medium-roasted espresso that has good body and sweetness. It works best with a medium brew ratio of 1 parts coffee dose in to 2.2 parts espresso yield out.

• Brew recipe: 18g dose (in an 18g basket) and 40g yield
• Brew time: 24-28 seconds

Share