Second place Norwegian Coffee Roasting Championship
Check out our delicious beans this holiday season!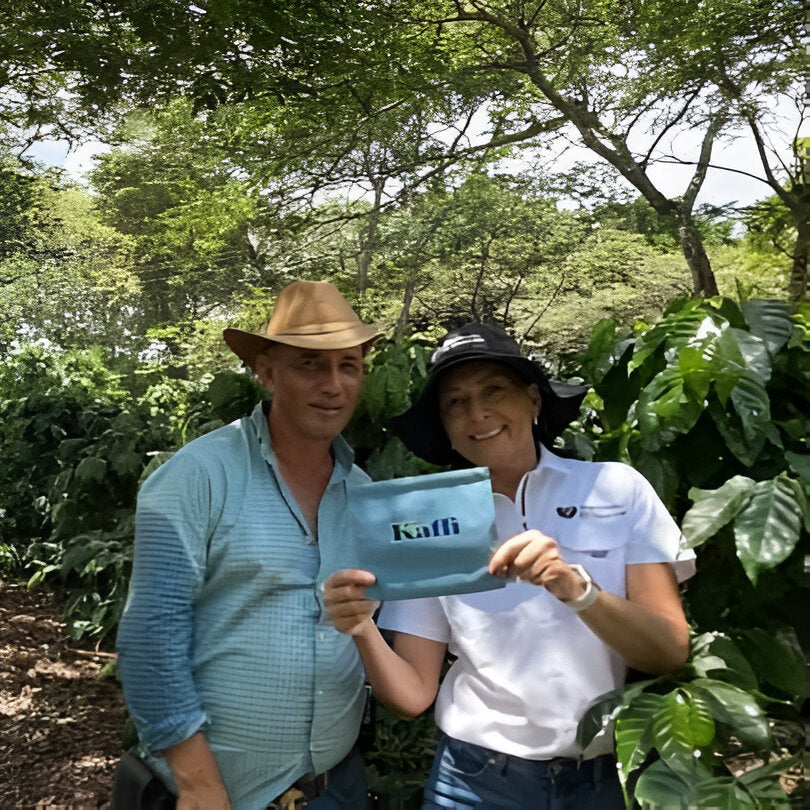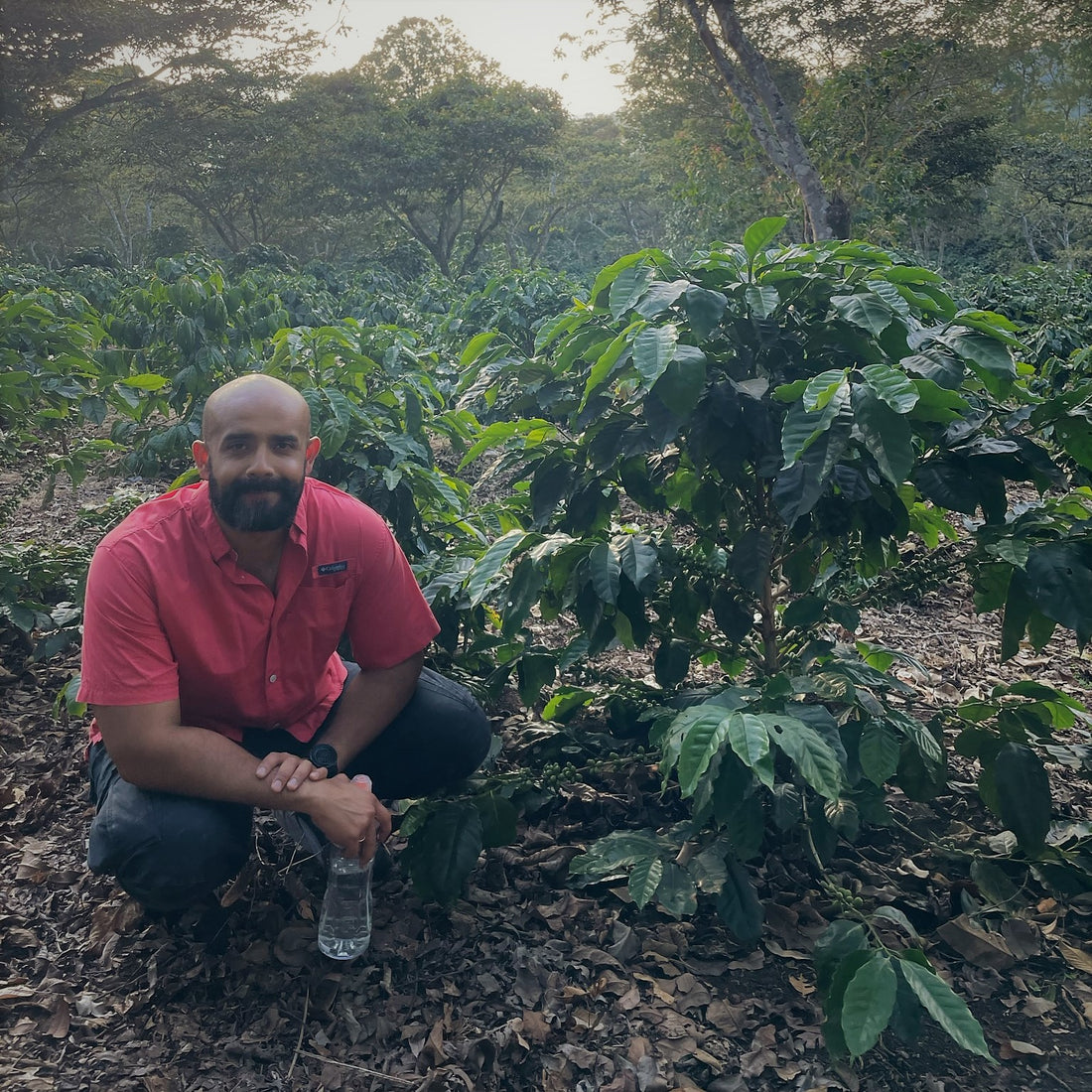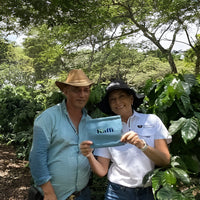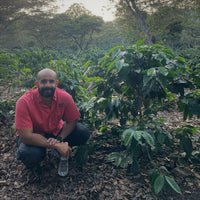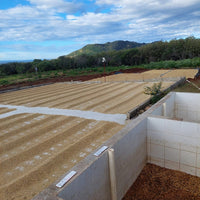 We are very happy to bring you this delicious washed-process Catuaí from Hacienda El Guarsin in Guatemala as our Christmas Coffee this year!
It comes from producers José and Domitila Corado in the town of Conguaco in Jutiapa, in northwestern Guatemala. It's a coffee-growing region known as New Oriente. They have a son, José Corado, who lives in Norway and runs his own coffee roastery: Corado Coffee Roasters. He imports coffee from the family farm to Norway, and we purchased this lot from him. We're very happy to be able to work with him and his family and their amazing coffees!
We think it's a perfect coffee for Christmas with good balance and body, impressively high quality and crisp flavours.
Red stonefruit, milk chocolate, hazelnuts
Share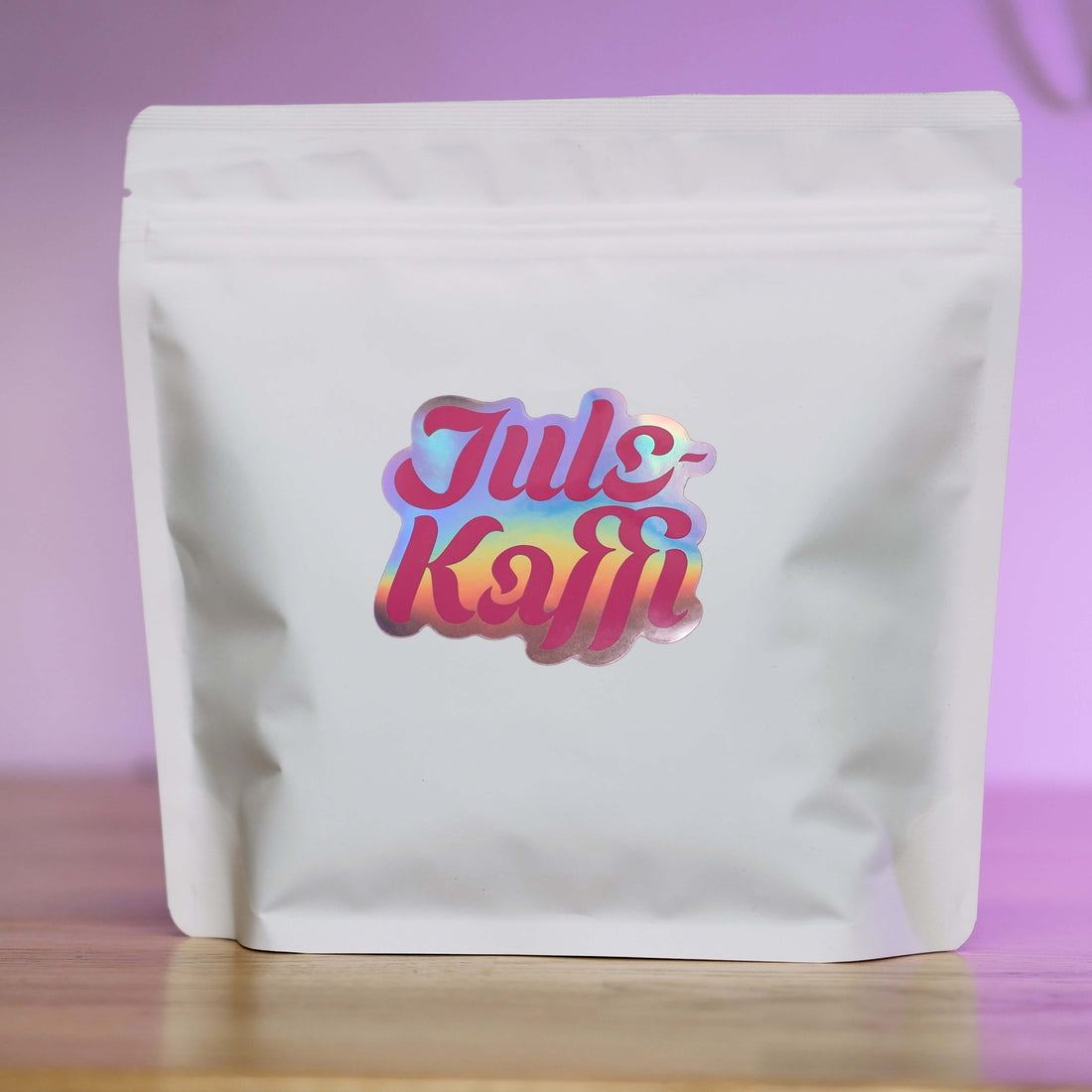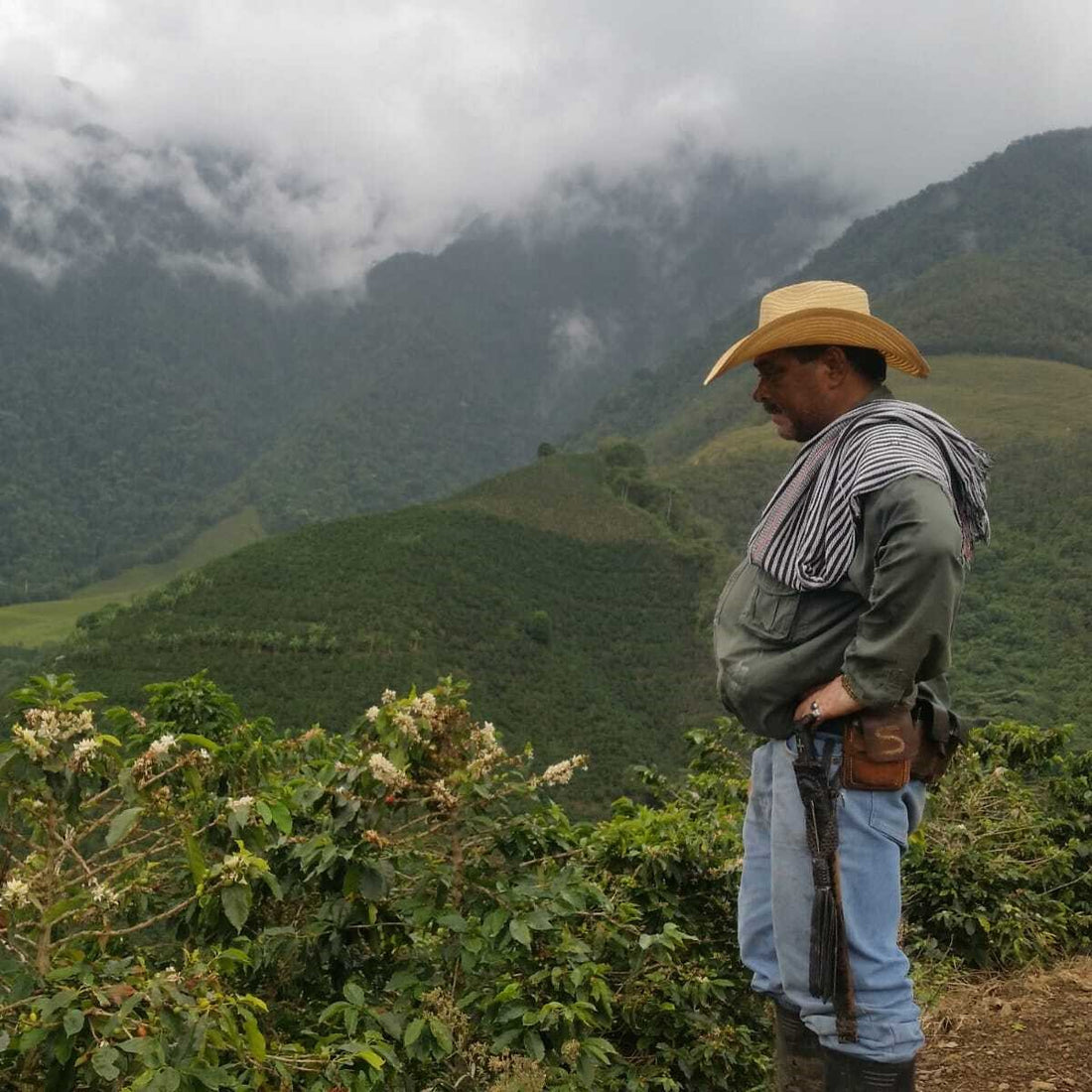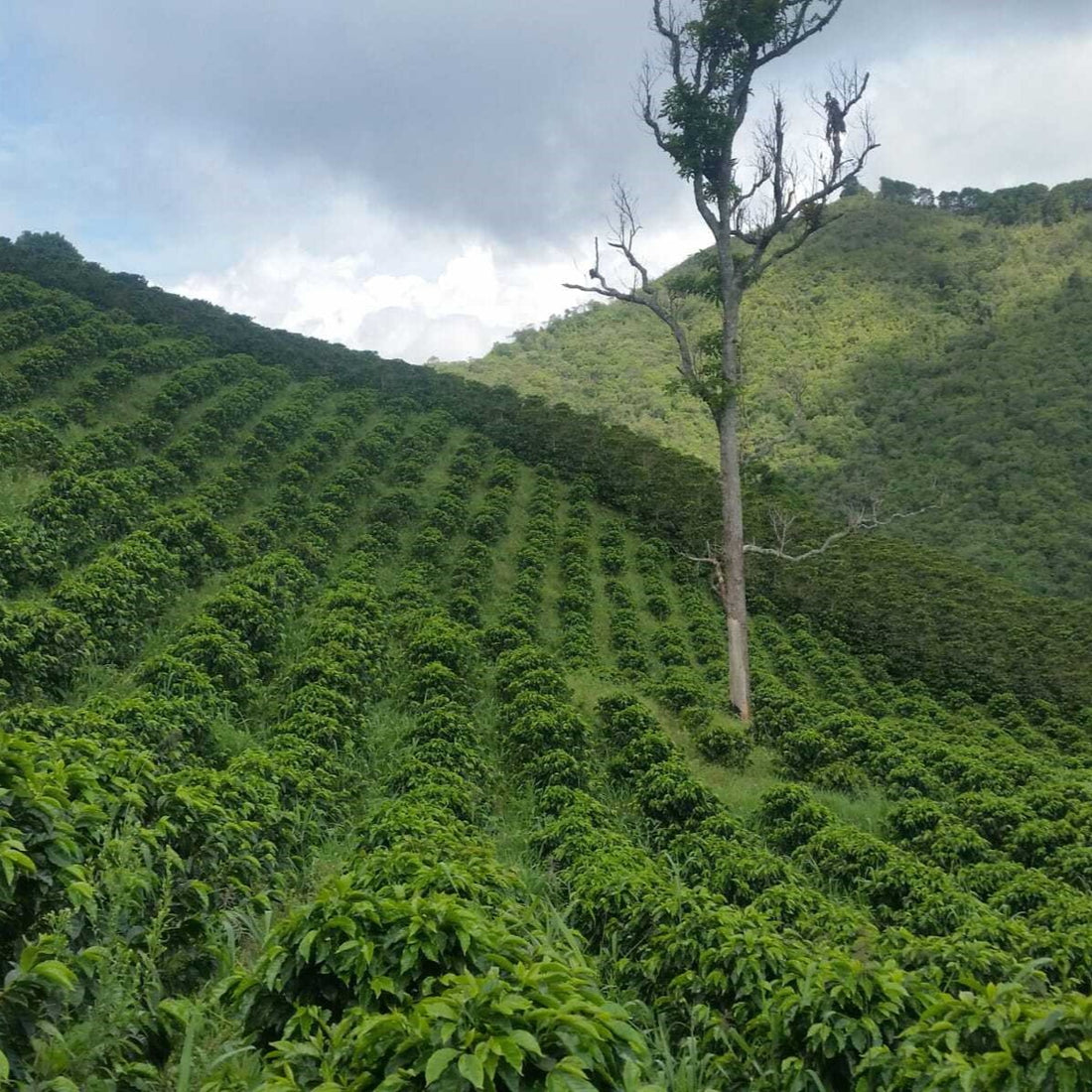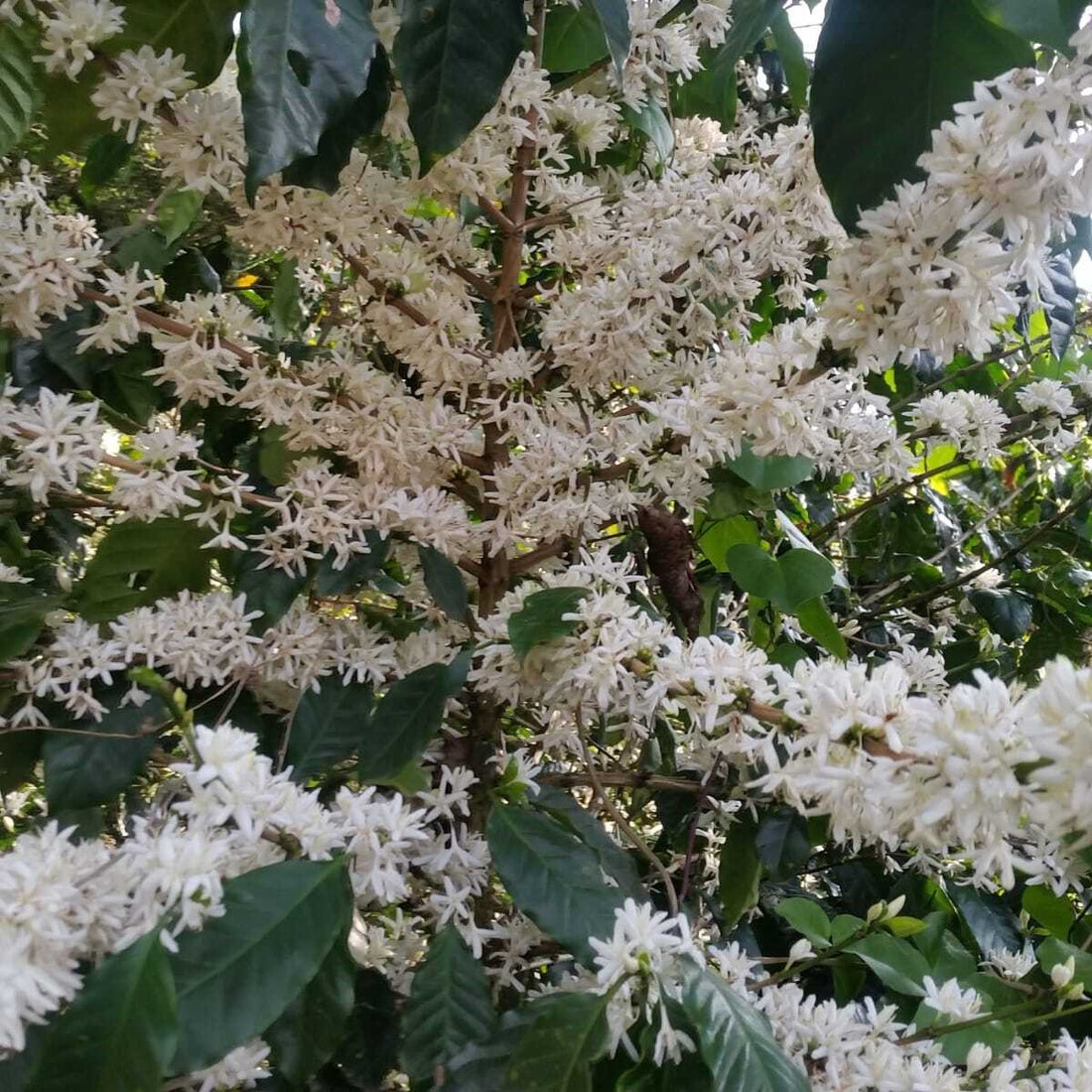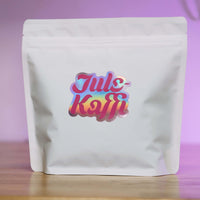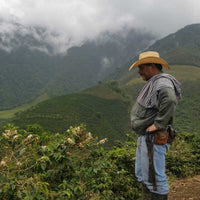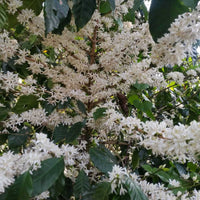 Our high-end Christmas Coffee this year is this beautiful natural lot from the La Isleta farm in Colombia.
It comes from a dynamic duo of coffee producers, Juan Carlos Velez who owns and runs the La Isleta farm, and Juan Saldarriaga, a famous coffee profile in Colombia, who runs a mechanical drying facility in the town of Cuidad Bolivar near the farm.
Juan Velez is dedicated to conservation of both water and trees on the mountain of Farallones where his farm is located, and makes sure his coffees have excellent growing conditions. The cherries are delivered by mule to the nearby drying facility where they are processed as naturals using a combination of mechanical drying and raised beds.
The result is a vibrant and fruity coffee that is an absolute treat this holiday! This coffee was also used by Norwegian Barista Champion, Alexander Monsen, in his presentation at the World Barista Championship in Athens this year.
Cherry liqueur, bright red fruits, bubblegum
Share
Here are a few other recommendations,
fresh from the roastery
Not what you were looking for?
Have a look at our selection:
Want to learn more about us and our story?
Adrian Berg
Second place Norwegian Roasting Championship 2023, Two-time Norwegian Barista Champion and 2021 World Kokekaffe Champion.
About Adrian
COFFEE ROASTING
We focus on high quality coffee beans from all over the world, roasting to the best of our ability to bring you tasty coffee. We believe that good coffee can be simple, and we want to help you enjoy it.
COURSES
Between us we have over two decades of experience, and we've learned how to take a complex subject like coffee and make it understandable. Our goal is to make it easy for you to succeed at brewing delicious coffee.